Visit website 2379 Highway 62 412 # E, Hardy, AR 72542 Opens Monday at 8 a.m.
Products / The Villager Journal $0.75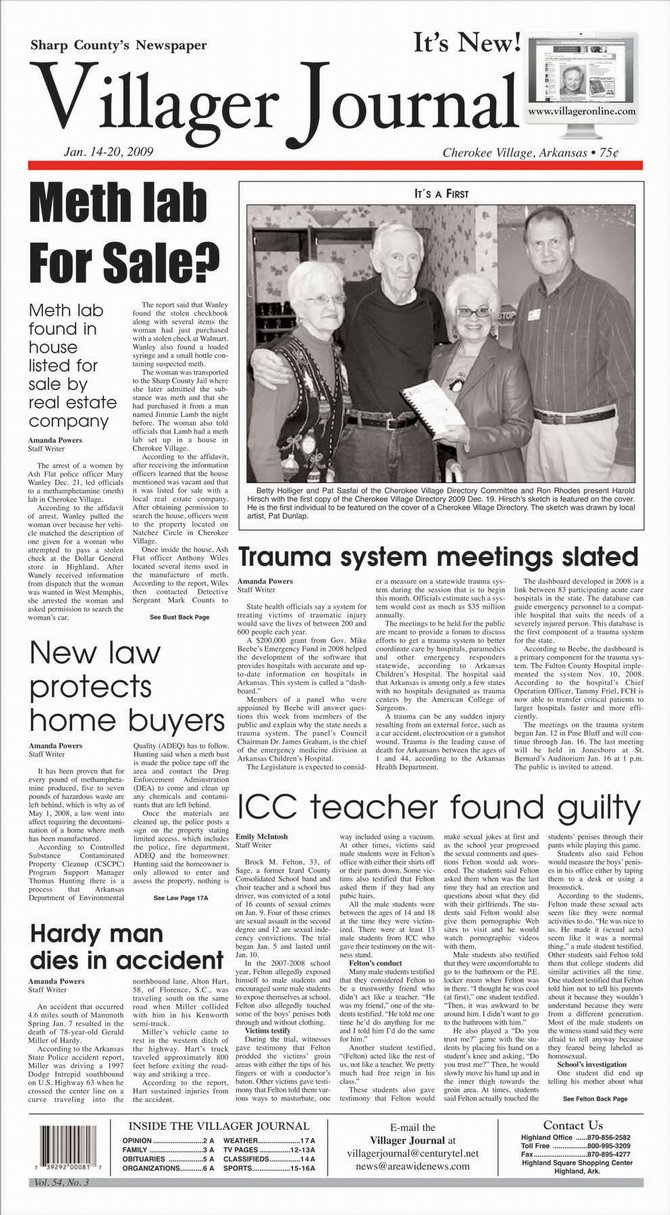 THE VILLAGER JOURNAL is a paid circulation newspaper of 2,300. It is published each Wednesday and is available through mailed subscriptions and single copy news racks. Future plans call for an e-edition to be available soon. Its Web site is at www.villageronline.com. THE VILLAGER JOURNAL covers, in part, the towns of Cherokee Village, Hardy, Ash Flat, Highland, Evening Shade and Cave City.